Free Shipping in NZ

On Orders Over $80

NZ's Sustainable Salon of the Year!

2022 Winners & 2023 Finalists!
H&B is a Great Lengths Registered salon. We use only ethically-sourced 100% human hair, and install using the latest technology and high-quality products. We can help give you strong, natural-looking hair that can be coloured and heat-styled! Book a complimentary consultation with the team now.
.
Welcome to Hair Art & Beauty, a flagship La Biosthetique salon and spa focussing on providing an holistic experience for all clients. Our H&B hair stylists, colour experts, and beauty technicians use a combination of their international education and top-quality products to create a hair or skin routine that suits you perfectly. H&B provides the classic essential services you need, and all the latest technology for those new treatments you want to try!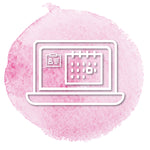 Book Online
Booking online is easy! Click the link below and you'll be redirected to our online booking system. You can select the day, time, service, and team member that you would prefer. If you would like to speak to us about your booking or if you have any questions, please call us on 03 381 8939.
Book Now
Beauty Services
Our team of qualified beauty therapists are skilled in traditional beauty services, such as waxing, facials and manicures, as well as a range of paramedical services like IPL and dermal needling. Their extensive knowledge of the skin and its conditions allows them to carefully select products specific to your individual needs, and to tailor a beauty plan that addresses all your skin and beauty concerns.
Beauty Services
Hair Services
H&B offer a full range of hair services, both classic techniques and new trends. Our highly educated team have received training from some of the industry's top educators, and have been trained to the highest international standards. Our team have the skills and knowledge needed to provide you with an outstanding hair salon experience.
Hair Services
H&B News, Promotions & Beauty Tips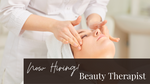 H&B are on the search for an experienced beauty therapist to join our team, and help us launch our new day spa expansion in early 2024!
At Hair Art & Beauty, we're not just a hair and beauty salon – we're a hub of learning and growth for our team and...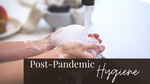 Our Commitment to You:  In the wake of the global COVID-19 pandemic, we at H&B have been relentless in our pursuit to redefine salon experiences...